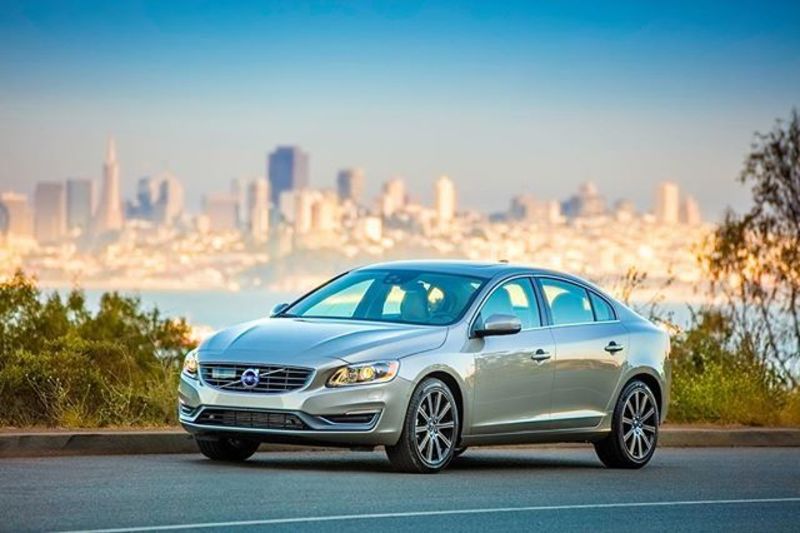 Vehicle Overview
The 2018 Volvo S60 has aged like fine wine, considering manufacturers introduced the first model in 2001. When you sit it next to its luxury-sedan rivals, you see sophistication, modern safety equipment and a range of advanced technology. Visit Courtesy Volvo of Scottsdale, and you learn how responsive the handling can be and what a blood-pumping experience this car can deliver. At first glance, you know you're looking at luxury-level quality because the whole of this vehicle sparkles with class and upscale mannerisms. We are serving Scottsdale, near Phoenix Arizona, and we offer specials for Phoenix drivers.
Interior - 2018 Volvo S60
As far as the interior goes, you have an upscale appearance that feels pleasing to the touch. Meanwhile, you have abundant legroom, and you can extend the wheelbase model to add three inches to the rear legroom. In general, buyers will look over the interior and see nothing left to desire. All the main bases get covered, and this well-balanced sedan has much going for it. You can schedule a free test drive with Courtesy Volvo of Scottsdale to learn more about the new Volvo S60. It shuffles the past to breathe new life into an already popular model of the Volvo brand. What's some of the most useful technology installed in this vehicle? First, you have Wi-Fi capabilities, app integration, voice commands, an eight speaker sound system and a USB interface. You also have a 60/40-split folding rear seat and a power-folding rear headrest.
Exterior - 2018 Volvo S60 near Phoenix AZ
Walk around the outside of the S60, and you will see some top-notch exterior accessories for the 2018 Volvo S60. You can also install a custom grille with chrome trim or body kits. This car has a sports sedan body, and it competes in the same class as the Mercedes Benz C-Class. The body of this car has also been designed for better aerodynamics to improve the fuel economy. You can check out our specials for Phoenix drivers. On the outside, you have 18-inch wheels, LED running lights and heated mirrors. You also have automatic high-beam headlight control for better focus when driving on the road.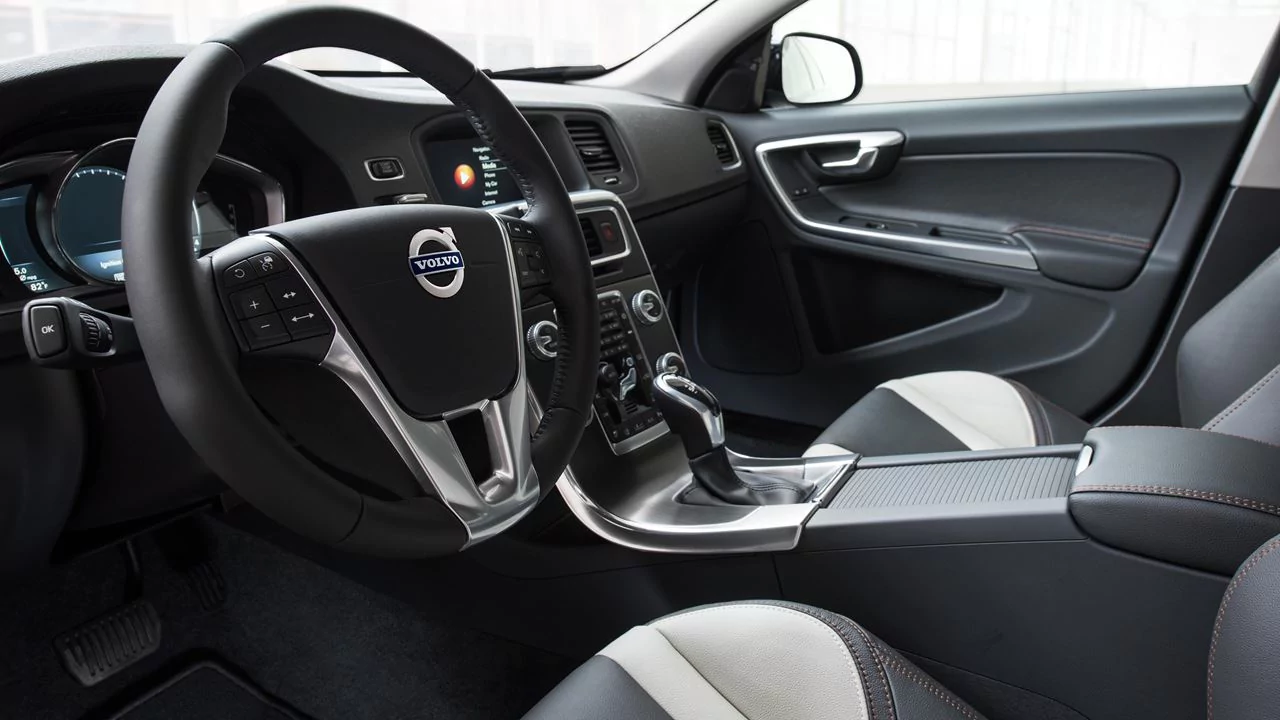 Powertrain / Mechanical - Volvo S60 specs near Phoenix AZ
Featuring a turbocharged 2.0-liter four cylinder engine, you have a thunderous and turbocharged engine with an eight-speed automatic transmission. The 2018 Volvo S60 near Phoenix AZ starts with front-wheel drive, but you can choose to upgrade it to all-wheel drive on any of the trim levels. The only trim level where you won't have an option with all-wheel drive is with the T6 AWD R-Design where it automatically comes with all-wheel drive. If you do choose the Volvo S60 from our dealership in Courtesy Volvo of Scottsdale, you will have an engine that produces 295 pound-feet of torque with 302 horsepower. That's impressive for the size of this engine, and the acceleration in this car makes it a solid performer. All the 2018 Volvo S60 trims include the eight-speed automatic transmission. Come check out the 2018 Volvo S60 near Phoenix AZ.
Safety - 2018 Volvo S60 dealer
The plethora of safety features of this car cater to the safety conscious drivers of today. You can also add more safety features if you choose the Technology package with adaptive cruise control, a mitigation system, advanced collision warning system and a lane departure warning system. If you're one of the more aggressive drivers, you will probably love the T6 AWD R-Design because it's slanted especially towards the crowd that likes an exhilarating driving experience. If you select the new 2018 Climate package, you will get heated windshield washers and a heated windshield, which is especially helpful on those icy mornings where you have to go to work. You can kick back and let the heated windshield melt the ice off the windshield instead you having to scrape it.
Additional Trim Information
When you visit our dealership, you can check the specials for Phoenix drivers. Here's some of the trim levels for this car:
T6 AWD R-Design-the sporty trim
T5 Inscription-most well-rounded trim
T5 Dynamic-a trim with tons of valuable technology
T5 Inscription Platinum-powerful engine with plenty of features
If you'd like to learn more about the differences in trim levels, we are serving Scottsdale, near Phoenix Arizona, and we'd love to give you the latest information on it. Perhaps one trim will be more suited to your needs. You can get the 2018 Volvo S60 near Phoenix AZ.
What do people like about our dealership? First, they like the first-class service and excellent treatment of our customers. We are nearing 2018, and customers rely on the internet to pull up useful information to make informed decisions. What you will find with us is how dedicated we have been to our customers in the past. We give them as much information as needed to help them make the right decision on their next vehicle. We are serving Scottsdale, near Phoenix Arizona with some of the latest and best cars you can buy today. At our dealership, we have a great responsibility to our customers to help them find a car that they can depend on for work and driving the kids back and forth from school and soccer practice. When you want a reliable 2018 vehicle with all the best features of the modern world, we can help. Schedule a free test drive today!