View Inventory

Model Overview
Discerning SUV shoppers in the Phoenix area understandably do not want to settle for a vehicle that is not quite right for their needs or that does not fully live up to their lofty expectations. While there are many standard SUVs that you could consider taking ownership of soon, you may have your eye on a more luxurious model that is loaded with pampering features and that delivers an amazing performance on the road. With these criteria in mind, it makes sense that you would take a look at the popular Volvo and Cadillac models before finalizing your buying decision. When you are comparing the 2018 Volvo XC90 against the 2018 Cadillac XT5, you may be surprised to find that one of these SUVs rates higher in many critical areas than the other. Visiting Courtesy Volvo of Scottsdale gives you a convenient way to make a comparison and to learn about the many trim levels available.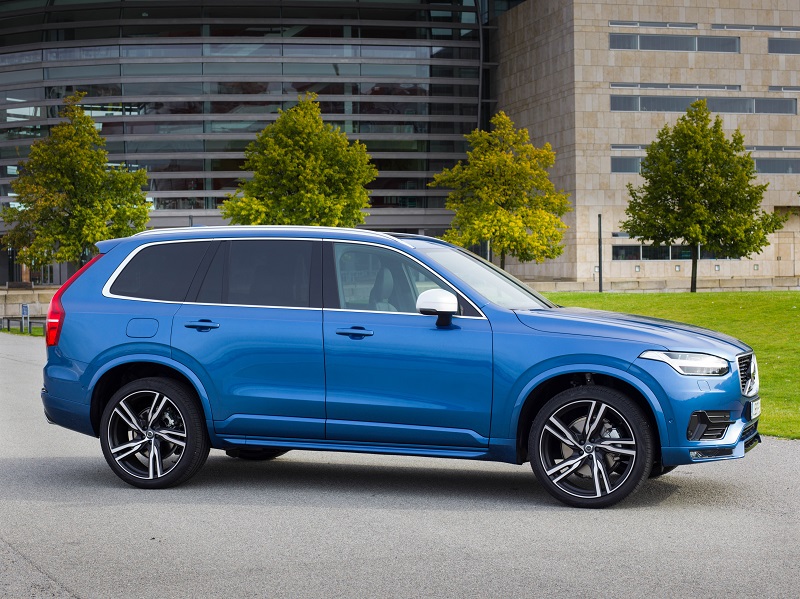 Style - 2018 Volvo XC90
At our dealership serving Scottsdale, near Phoenix, near Tempe Arizona, you will quickly see that both of these vehicles have a regal, classic presence on the road. However, their overall styles are different. The Volvo XC90 has a sophisticated sash across the signature Volvo grille design. The LED headlights are elongated yet curved over the beginning of the wheel hub. To ensure ample interior space, the roofline remains elevated as it extends all the way back to the liftgate in the rear.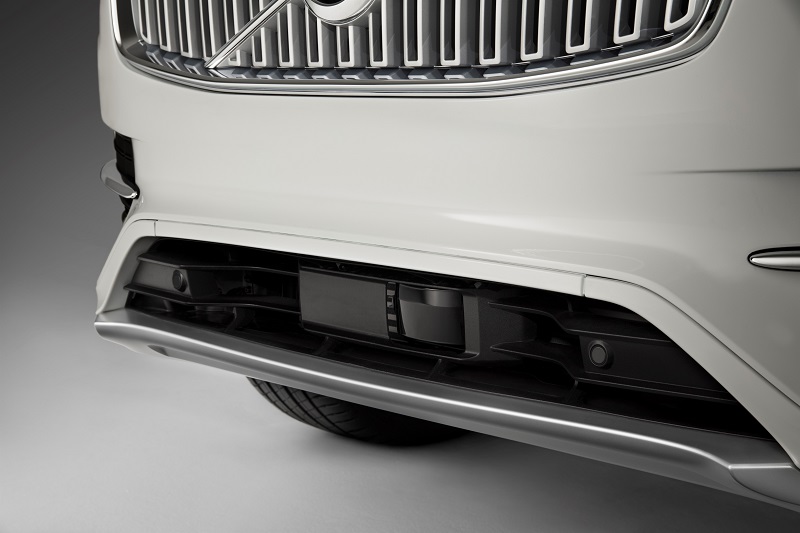 The XT5 also has its automaker's signature grille, and this grille has uniquely-shaped LED headlights on either side. The headlights pull back to a point over the wheel hubs, and they tailor downward to touch the front bumper as well. The upper contouring on the side panels blends upward as the roofline bends downward to create an aerodynamic look. However, because the roofline bends downward as it approaches the liftgate, space in the rear is reduced in comparison to the XC90. You can expect to find both of these vehicles available in an excellent range of classic hues.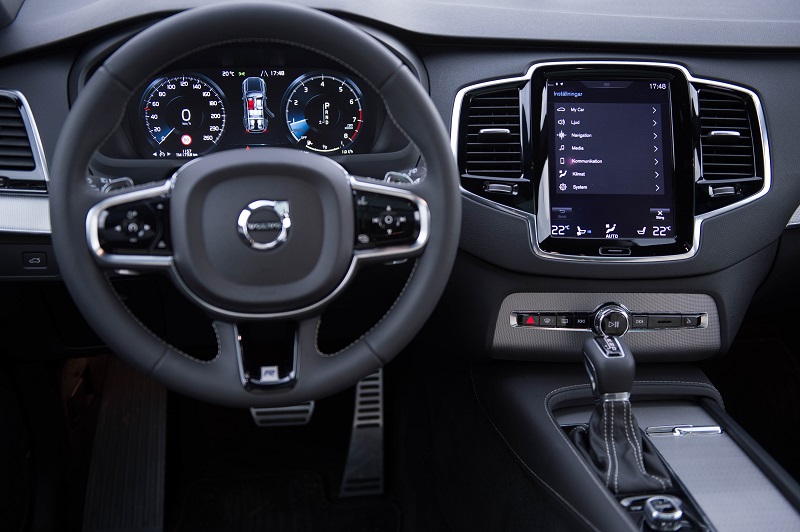 Performance - 2018 Volvo XC90 serving Scottsdale
One of the great things about making a decision between the Volvo vs Cadillac is that there are so many different engine configurations available. This lets you control the price of your vehicle as well as its performance with ease. On the base level, the 2018 Volvo XC90 offers a 2.0-liter, four-cylinder turbo Drive-E engine that provides you with 250 horsepower and 258 foot-pounds of torque. This is a front-wheel drive option with an eight-speed automatic Geartronic transmission. On the other hand, the 2018 Cadillac XT5 comes with V6, 3.6-liter engine with 310 horsepower and 271 foot-pounds of torque. It is a front-wheel drive vehicle with an eight-speed automatic transmission. Keep in mind that the prices are similar. While the XC90 from Volvo has less power, it is nonetheless very capable for the price. It also has better fuel economy. You can compare these trims and other trims during your test drive at Courtesy Volvo of Scottsdale.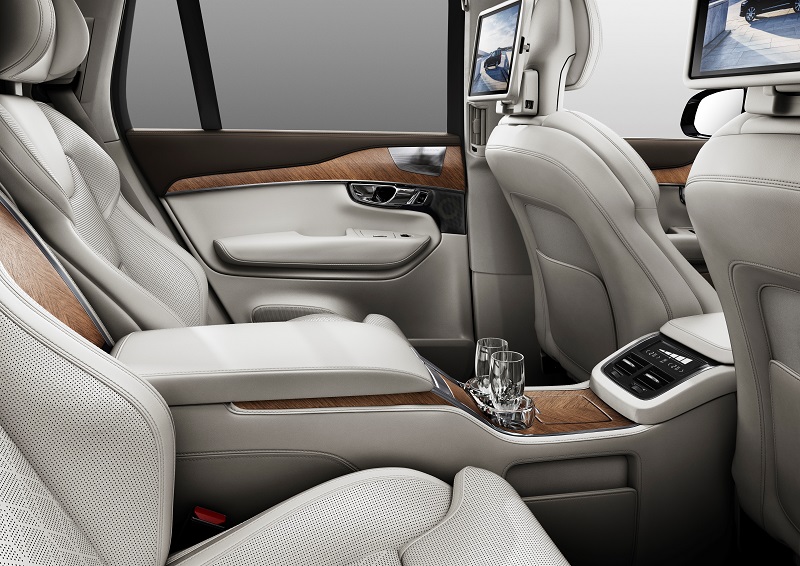 Features - Volvo XC90 specs serving Scottsdale AZ
When you take the time to test drive these vehicles at our dealership serving Scottsdale, near Phoenix, near Tempe Arizona, you will undoubtedly realize that luxury and innovation are both cherished by these two automakers. However, with a comparison of the Volvo vs Cadillac SUVs, you will see that these innovative automakers deliver in different ways. You will find that the Volvo XC90's base model is equipped with a three-spoke leather steering wheel, a leather gearshift knob, aluminum inlays, a four-zone climate control system, seven seats with leather material, a power driver's seat with memory function, a premium sound system, a power adjustable front passenger seat, SiriusXM satellite radio, controls mounted on the steering wheel, auto-dimming exterior mirrors, an eight-inch touchscreen, keyless entry, a hands-free powered liftgate, a navigation system, a rear parking camera and more. On the other hand, the XT5 from Cadillac's base model is equipped with natural wood accents, suede and leather seating, reconfigurable rear rows of seats, a power panoramic sunroof, mounted controls on the steering wheel, a hands-free tailgate, illuminated door handles and several other features.
Safety - 2018 Volvo XC90 dealer
A review of the safety features between the Volvo vs Cadillac is also important before you finalize your buying decision. At our dealership serving Scottsdale, near Phoenix, near Tempe Arizona customers, you can get to know more about what they both offer. The 2018 Volvo XC90 received five stars for all safety categories that it was tested in. It offers four years of service for the Volvo On-Call feature. In addition, it comes with many airbags, auto braking after a collision, brake pedal release, a blind spot feature, a cross-traffic alert, an energy-absorbing interior, lane keeping assistance, hill descent control, hill start assist, driver alert control, a rear collision warning, a run off-road mitigation feature, roadside information, a powered parking brake and more. The 2018 Cadillac XT5 gives you one-year of its on-call safety service, and it received four and five-star ratings on its safety tests. Some of the features that are found in it include lane keeping assistance, a lane departure warning, pedestrian auto braking, surround vision, a lane change alert and other features.
A great way to get to know more about these two SUVs is to head to Courtesy Volvo of Scottsdale. With a closer look at the trim levels and with a test drive to compare powertrains, you can make an informed decision when selecting your next luxury SUV to purchase.