Courtesy Volvo Presents 2019 Volvo XC40 l Scottsdale, Arizona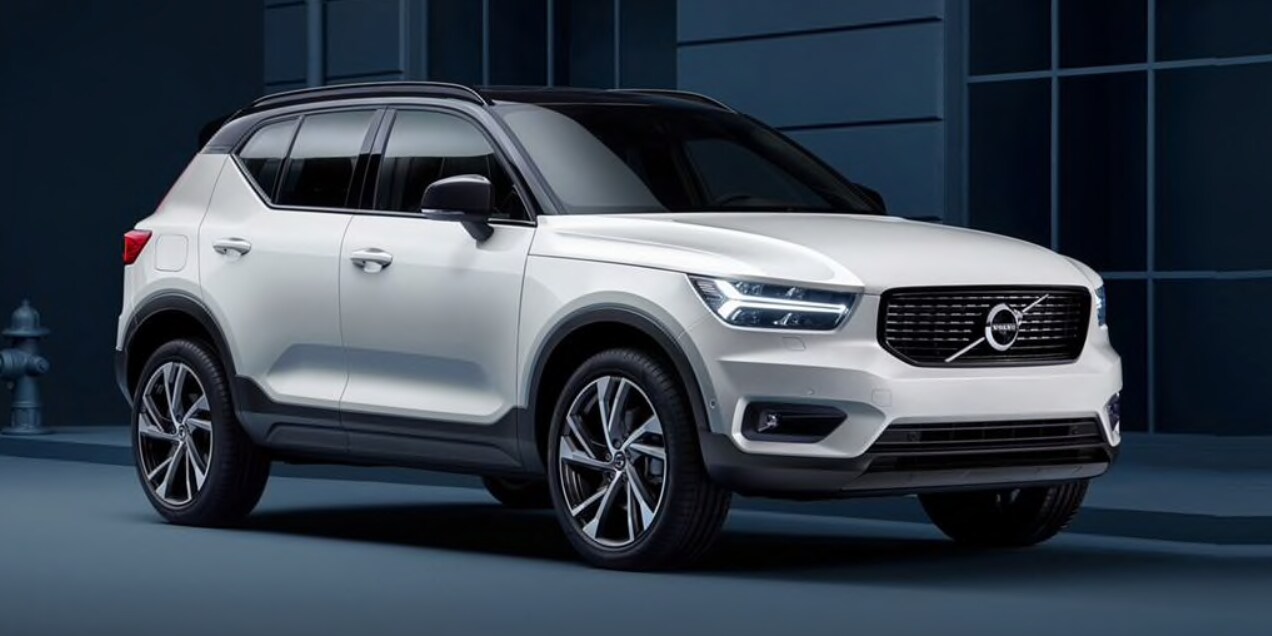 Here at
Courtesy Volvo of Scottsdale
, we pride ourselves on providing our customers with the latest review of all things Volvo, including the new 2019 Volvo XC40.
Launching in the early spring of 2018, the new XC40 from Volvo will introduce a new compact crossover SUV that will include the debut of the new Compact Modular Architecture, a smaller but just as advanced prototype of Volvo's Scalable Product Architecture. It will combine everything you love about your favorite car company's SUV design with affordability and functionality geared towards any serious driver. As with all our
Scottsdale Volvo dealership
vehicles, we know you're interested in only the best that the company has to offer, which is why we've come up with the following review of what looks to be a promising new vehicle.
The new 2019 Volvo XC40 comes loaded with a 12.3-inch instrument along with a 9.0-inch touchscreen. As a bonus feature, the SUV will allow connection to Apple CarPlay, allowing you to listen to all your favorite playlists whenever you have your iPhone on hand. Along with your standard plastic trim on all door panels and pockets, the new 2019 XC40 will provide ample storage space along with your very own nook for a box of tissues. Cargo space will feature a 16 cubic ft. load area that can handle any latest purchase of groceries and will come with plenty of room for those soccer sneakers your kid takes off the minute they get in the car. Also notable is the absence of low-mounted speakers, instead opting for speakers in the dashboard that are boosted by high mounted tweeters.
Exterior of Vehicle
The new 2019 vehicle will retain the classic XCR exterior structure but will make slight improvements by including an upswept rear side window, clamshell hood, and plastic wheel-arch cladding. Other features of the exterior include a 174.2 inches long body with a wheelbase of 106.4 inches, as well as a height of 62.5 inches, making it slightly shorter than the XC60. Designed for larger wheels, it also comes with 17-inch tires, a standard for a comparable SUV of its size. It also features a grille and "Thor's Hammer" LED headlight design that provides a sporty SUV vehicle we know you crave.
Mechanical Features
Our Scottsdale dealership knows you care about mechanical features, which is why we've taken the time to research and provide you all the information you'll need. The engineering will be your typical design. The SUV has steel bodywork—including its liftgate and hood—and uses a strut front suspension and a multilink rear setup. Buyers also have a choice of three levels of overall steering feel and sensitivity to assist with driving.
Powertrain System
Courtesy Volvo of Scottsdale has committed also to giving you the nitty gritty of this fine vehicle, which why we have included details about the new SUV's powertrain system. The 2.0-liter inline-four Drive-E engine will most likely be included with every US model. It will feature a plug-in-hybrid model with a turbocharged three-cylinder gas engine coupled with an electric motor/generator and a 9.7-kWh battery for around 250 horsepower. There also will be a full-electric 40-series variant. Using a low friction engine technology, the engine management system will combine a rail direct fuel injection and advanced turbo technology to optimize power and efficiency. At low to medium the speeds, the SUV will boast a very impressive response.
Contact Courtesy Volvo of Scottsdale for 2019 Volvo XC40 information
Safety Features
The new 2019 vehicle will also provide some much need safety features that will keep any family safe while driving. A notable feature is the SUV's active bending lights, which allow healding to turn as you curve around bends in the road. The system also uses a camera at the upper edge of the windshield to detect headlights of oncoming vehicles. Also included is an Intellisafe Assist (Pilot Assist Adaptive Cruise Control) which allows the vehicle to adapt to slower vehicles that may be in front of you. Also helping to reduce risk is the standard driver and passenger airbags as well as automatic braking for after collisions. Also included are a blind spot information system and cross traffic alert, allowing you an instant notification the minute you enter any dangerous spots while driving. One last feature is the City Safety Advanced Technology which can detect other vehicles or pedestrians.
For More Information
Courtesy Volvo of Scottsdale knows you'll find this review of the 2019 Volvo XC40 just a taste of what's to come. Because we're committed to delivering you only the best from what our company has to offer, we're available anytime to answer questions you may have or help you pre-order the vehicle once it arrives.