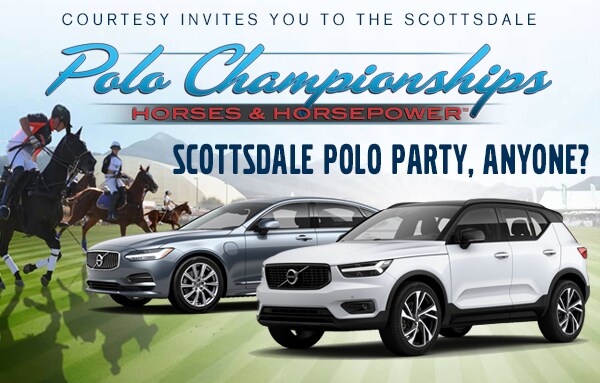 Horses & Horsepower - Exciting Polo Action, Fashion, Cars (Volvos) & Food!
WHEN: November 2, 2019. 10am - 6pm
WHERE: Westworld Scottsdale
Mark Saturday, November 2nd, 2019 on your calendar! That is the day the 9th Annual Scottsdale Polo Championships: Horses & Horsepower returns to Westworld of Scottsdale with some amazing new elements. Last year the Scottsdale Polo Championships again drew the biggest crowd in the country for a polo event with over 13,000 fans, enjoying the four-match showdown at the annual Polo Party.