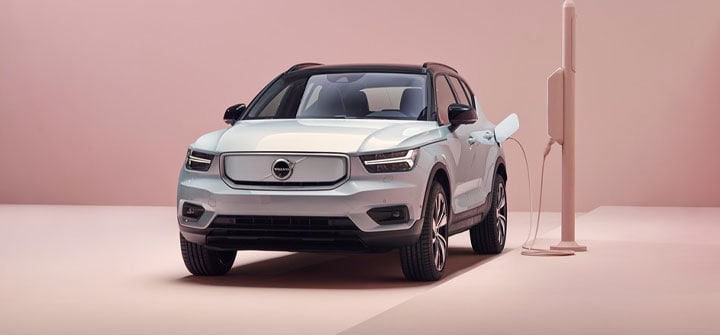 NOW IN STOCK! The 2021 Volvo XC40 Recharge P8 at Courtesy Volvo Cars of Scottsdale
It's Electric!
Volvo's first all-electric SUV is now in stock! The 2021 Volvo XC40 Recharge has everything that Volvo drivers near Phoenix want from this classic brand in an all-new, eco-friendly package. At Courtesy Volvo Cars of Scottsdale, we are now introducing the recharge moniker that is going to be included in all full and partially electric Volvo vehicles from here on out. The future of fuel efficiency is here now, complete with all-wheel drive, a powerful rechargeable battery, always up-to-date tech and safety features and recyclable parts so that drivers from Mesa to Tempe can feel good about going green.
Going Places and Going Green
The 2021 Volvo XC40 Recharge P8 boasts an estimated 240-plus miles of range, 408 horsepower to get up to 0-60mph in less than 5 seconds, and a towing capacity of up to 2,000 pounds This brand new model has all-wheel drive that is supported by two electric motors powered by a 78-kWh battery array located between the front and rear axles. The battery charges from a depleted battery up to 80% in as little as 40 minutes and easily recharges at home with your household outlet. An at-home charging time of 18.5 hours with a 3.5kW outlet means you can easily charge overnight and drive off with a full battery the next day. Without a traditional radiator, the 2021 Volvo XC40 has more storage in the front acting as a convenient spot to keep charging cords and all you need to bring around day to day. The front storage area has been reinforced to maintain top-notch safety quality that Volvo is known for.
Capability for Connectivity
The Volvo XC40 Recharge comes loaded with the latest technologies for driver convenience and safety. The infotainment system is powered by Android in partnership with Google ensuring automatic updates to keep Volvos bought in and around Phoenix up-to-date with the latest features, including google maps and other Google Play Store apps and voice command system powered by Google Assistant as well as CarPlay. More tech includes Volvo On Call, Volvo's digital connected services platform which tracks how much time you spend driving on electric power and the Volvo car sharing app that allows you to give drivable access to your XC40 with a digital key on yours or a family or friend's smartphone to make it easy for them to borrow your car.
Drive Head First into Fuel Efficiency
Volvo is making conservation a priority by implementing this green battery. For the good of the planet, electric cars help achieve increased sustainability. With the goal to reduce carbon emissions by 40% across its lineup by 2025, Volvo replaces or fixes defective battery cells rather than throwing them out which is better for your Volvo and the planet.
Volvo is Reaching Towards Green Goals
Volvo is leading the way with green technology. By 2025, all plastics in the Volvo XC40 will come from recycled materials and when your car reaches the end of its journey, 95% of the whole car can be recycled - including the battery. Volvo wants to offer complimentary charging for the first year for Volvo XC40 drivers. Contact Courtesy Volvo Cars of Scottsdale today to learn about the Volvo promised refund for electric charging after the first year of ownership. Pick out your 2021 Volvo XC40 Recharge P8 now and get behind the wheel of this up and coming eco-friendly vehicle!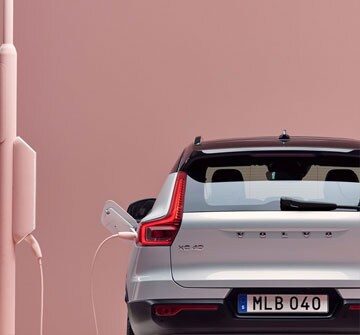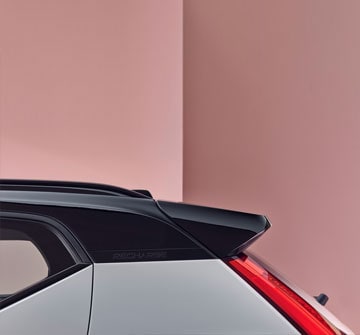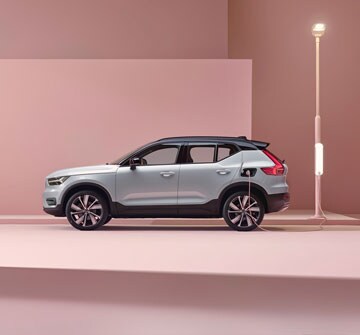 Hours
Monday

8:00AM-9:00PM

Tuesday

8:00AM-9:00PM

Wednesday

8:00AM-9:00PM

Thursday

8:00AM-9:00PM

Friday

8:00AM-9:00PM

Saturday

8:00AM-8:00PM

Sunday

10:00AM-6:00PM
Make an Inquiry